Rwanda. The Land of a Thousand Hills and the horrific genocide of 1994. One of the most rapidly developing countries in Africa, where still one-quarter of the population is illiterate. A country with many faces, which after years of turmoil, has risen and is becoming an increasingly popular travel destination.
What should you know before visiting Rwanda?
First and foremost, Rwanda is very safe! Over the last 30 years, the country has made huge progress and is one of the most rapidly developing nations in all of Africa. 
Citizens of all countries can obtain a visa upon arrival without prior application. However, if you come from countries that belong to the African Union, Commonwealth, or La Francophonie, you can get a free visa upon arrival in Rwanda for a visit of up to 30 days. Otherwise, you'll have to purchase a visa upon arrival or apply for one online.
Kigali – a green and clean capital of Rwanda
I love to explore a new city by aimlessly walking around, and this is especially true for my first visit. Kigali is a city that sits atop 11 hills, making even a leisurely stroll through the city feel like a mild hiking adventure.
When you visit the city, you'll notice a few things. Firstly, it's incredibly clean, mostly due to the plastic bag ban. Secondly, there's a lot of greenery, and the city seems to have been built around it. Finally, the locals will likely look at you curiously since they don't see many foreigners.
I suggest visiting the Downtown area and the Convention Center. Even if you're not a fan of modern architecture, taking a walk around this unique center will give you a different perspective of Africa and show you the new face of Rwanda. The country has made significant progress in development, which is impressive considering the tragic events that took place less than three decades ago.
Kigali Genocide Memorial
The genocide that occurred in Rwanda within a 100-day period from April to June 1994 was the most significant event in the country's modern history. The Interahamwe militia and government forces, fueled by hatred and bloodlust, killed a minimum of 800,000 Tutsi and moderate Hutu.
One of the most famous places to remember the events that happened less than three decades ago is the Kigali Genocide Memorial. You can enter for free, but there's an option to donate some francs at the entrance. Additionally, an audio guide is available for 10,000 RWF, but I believe it's not essential since the museum is well-explained.
You will start your exploration of the complex by watching a survivor testimony film. Then, you can tour the exhibition that provides a detailed explanation of how everything unfolded, complete with archival photos and descriptions. Additionally, there are film fragments from that period, which include some brutal and graphic content.
There is another section of the exhibition upstairs that covers genocides from various parts of the world, such as the Holocaust and the Holodomor in Ukraine. Additionally, there are massive mass graves where around 250,000 victims of the Rwandan genocide are laid to rest.
It's important to note that the museum's narration aligns with the official historical policy of the current government in Rwanda. As a result, certain facts that may be deemed inconvenient, such as massacres committed by Tutsi on Hutu after the expulsion of the Hutu government by the RPF, are left out.
Despite this, the Kigali Genocide Memorial offers valuable educational insights and is definitely a worthwhile destination to visit.
Kimironko Market
Kimironko is the largest market in Kigali. You can find a variety of items there, ranging from exotic fruits and vegetables to furniture and household items. It is also the perfect place to buy souvenirs and trinkets for yourself or loved ones.
However, be prepared to face constant persuasion from vendors if you are looking for a specific item among the many stalls scattered across the narrow streets. Well, this is all part of the market's charm.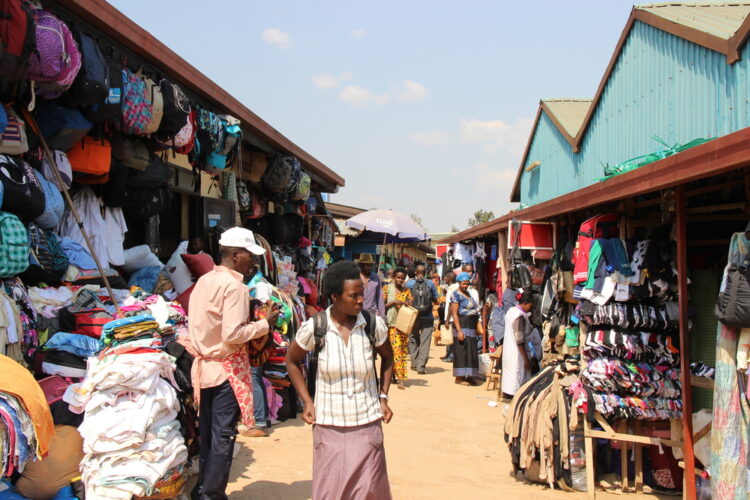 Niyo Arts Center
There are many galleries in Kigali that showcase the talents of local artists, and Niyo Arts Center is just one of them. Despite this, we decided to visit Niyo Center since it was located near our accommodation.
Niyo Arts Center's founder is Niyosenga Pacifique, a Rwandan artist who established the center to support local artists. The center displays stunning paintings and sculptures that can be viewed for free while also offering the option to purchase artwork (unfortunately, for a high price).
If you're nearby, I recommend visiting Niyo Arts Center. It won't take much time as you can stroll through it in about an hour. Additionally, there's a café located inside the gallery that serves excellent coffee.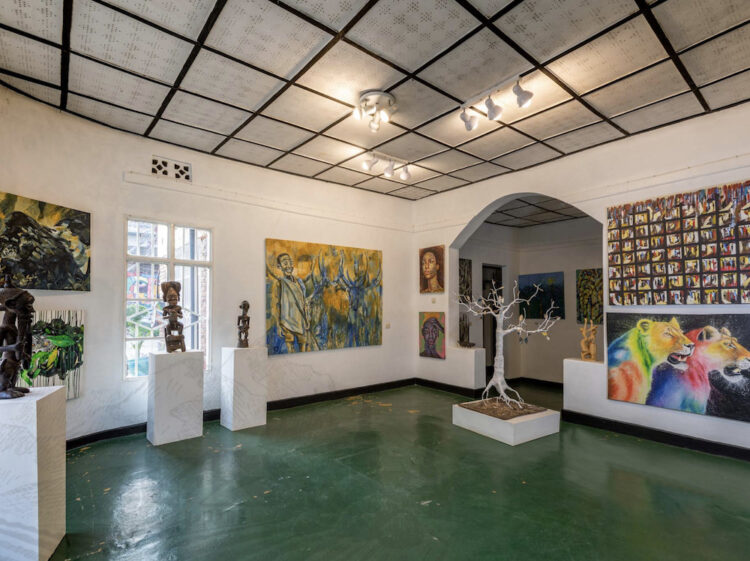 Hotel des Mille Collines
Located in the heart of Kigali, hotel des Mille Collines was the site of events portrayed in the movie "Hotel Rwanda." During the genocide, the hotel's manager, Paul Rusesabagina, saved the lives of over 1000 people by hiding them in the building.
In 1994, Rusesabagina left Rwanda after the tragic events that occurred there. Several years later, he started openly criticizing the country's current president, Paul Kagame, while living in Europe. In late 2022, he was mysteriously taken to Rwanda and sentenced to 25 years in prison for "terrorist activities." Recently, due to international pressure, Kagame decided to release Rusesabagina from prison.
Regarding the hotel, it is easy to access. The restaurant located on the fourth floor provides a stunning view of the city, but the prices are quite steep. It is more pleasant to spend time at the bar on the ground floor, which offers reasonably priced menu items.
I recommend visiting this place because of its historical significance. However, please avoid mentioning Paul Rusesabagina in the reception as it is a sensitive and potentially dangerous topic in Rwanda due to its political nature.
Huye Mountain Coffee
We discovered Huye Mountain Coffee accidentally, with the help of a Rwandan man we met in Kigali. As we were en route to Nyungwe National Park and the city of Huye (also called Butare) was along the way, we decided to stop and spend a few hours there.
Upon arrival, we were greeted by our guide, Eric, with freshly ground espresso. But not the tiny cup like in Europe or the US, no, we got a big, full mug of strong, black coffee – I absolutely loved it!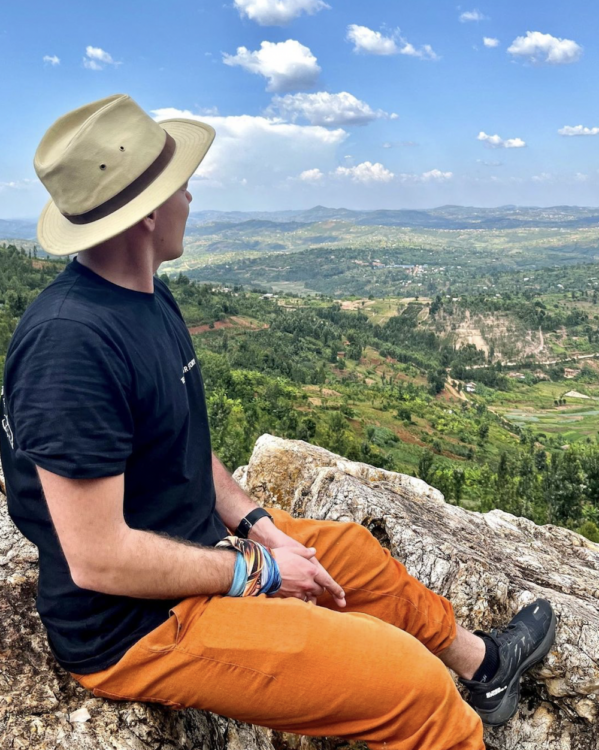 Coffee Plantation Tour
The Coffee Plantation Tour is a three-hour walk around the coffee plantation with 14 stops. We learned interesting facts about growing the drink of the gods and the history of how coffee was brought to Rwanda.
The best stop was number 7, where we participated in a traditional coffee roasting and then had a tasting of strong, black coffee. Next, we headed towards the top of the mountain, stopping along the way at a very picturesque viewpoint.
The last part of the coffee tour was a visit to the processing plant, where Eric explained how the coffee harvested from the plantation ends up in bags, boxes, and packages. And speaking of packages – as a farewell gift, each of us received a small sachet of coffee.
Nyungwe National Park
Honestly, we had planned to visit Nyungwe, but we couldn't make it. While heading towards the southern part of the country, we got to know about the new entrance fees for the national park, effective January 1st, 2023. Besides the usual charges for the attraction, an additional fee for park entrance was included, which we found unpleasant.
It would cost $100 per person for one day, excluding the $60 per person charge for the Canopy Walk we wanted to do. Paying $320 for both my wife and me to walk on a suspended bridge among the treetops was too expensive.
But I won't leave you empty-handed and I'll give you a clear breakdown of the current options and prices for visiting Nyungwe National Park.
National Park fees
The fees to Nyungwe National Park can be divided into 3 categories:
Entry fees
The Rwanda Tours and Travel Association (RTTA) has adopted the following fee model for entry into Nyungwe:
for the first day, you have to pay $100 (per person),

for the second day, $50, and

for the third day, an additional $50.
Activities fees
You can't just wander around Nyungwe as you like. You have to sign up for one of the available activities:
Chimpanzee trekking: $90

Other primate trekking: $60

Guided forest walk: $40

Bird watching: $50

Canopy Walk (suspended bridge at tree-top height): $60

Waterfall trekking: $50

Trek to the source of the Nile and Congo rivers: $100
COVID-19 test
To participate in any of the listed activities, you have to take a COVID-19 test. If you're planning to search for primates, you have to take a PCR test (around $50). For the other activities, a rapid antigen test is sufficient.
The King's Palace in Nyanza
Although we originally considered the visit to the Royal Palace in Nyanza as a backup plan, circumstances in Nyungwe led us to change our plans. I must say, it was well worth it!
In 1899, the then king (mwami) Musinga Yuhi V designated Nyanza as the first official capital of Rwanda. As a result, the Museum of Rukari History was established in this location, with the central feature being the reconstructed "palace" where the Rwandan kings resided until they received a masonry one from the Belgians in 1931.
The reconstruction involved multiple huts built similar to the original "complex". Your entrance fee covers a guide's services to explain the function of each room.
Additionally, behind the huts, you can visit a stable of royal cows called inyambo. These cows have remarkable features, with bullhorns extending up to 2.5 meters in length! Despite their impressive appearance, they are very docile and can be petted.
Next, the guide will take you to the colonial-style royal palace built by the Belgians. Unfortunately, most of the furniture and other equipment are replicas. The originals were destroyed during the genocidal madness in 1994.
Price: 6000 Rwandan Francs for the village + 3000 Rwandan Francs for the cows (total ~ $9) Time: 1 hour
Volcanoes National Park
We had to delay our plan to visit the popular national park in Rwanda situated in the Virunga Mountains, which is well-known for gorilla trekking, due to financial constraints. It has been moved to our "someday maybe" list.
Unlike Nyungwe, we didn't even consider visiting Volcanoes National Park. We came to Africa for 2.5 months to test the possibilities of remote work in this part of the world and travel on a budget. The time for the Volcanoes in Rwanda will come when we increase our income.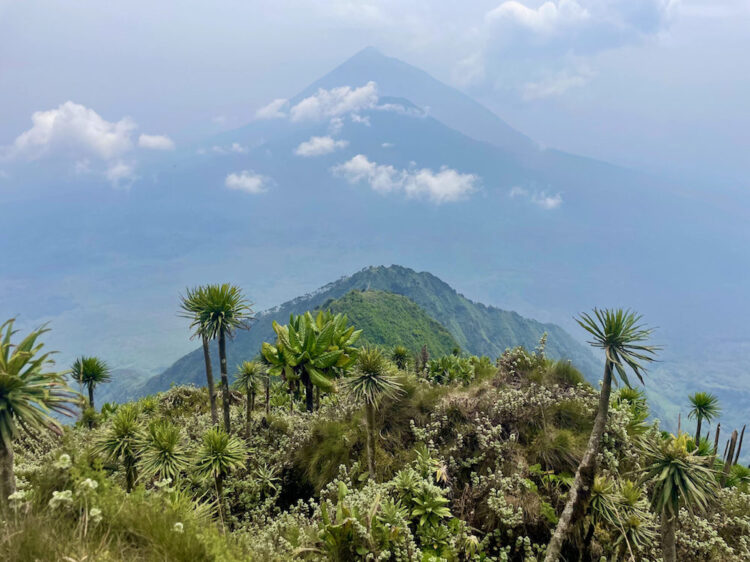 Activities
As for the prices of individual activities, they are as follows:
Gorilla trekking: $1,500

Golden monkey trekking: $100

Dian Fossey's grave trekking: $75

Exploration of Musanze Cave: $55

Climbing Mt. Bisoke: $75

Climbing Mt. Karisimbi: $400

Climbing Mt. Gahinga: $75

Climbing Mt. Muhabura: $100

Trekking to Gahinga and Muhabura: $200

Nature walk with a guide: $55
COVID-19 Test
To take part in any of the activities listed, a COVID-19 test is required, similar to the policy in Nyungwe National Park. If you intend to search for gorillas or golden monkeys, a PCR test (which costs around $50) is mandatory. A rapid antigen test is adequate for other activities.
Murambi Genocide Memorial
The Murambi Genocide Memorial is the most traumatizing place of memory I have ever visited. On the night of April 20-21, 1994, Interahamwe militias killed about 20,000 people on the technical school grounds. Those who escaped were killed the next day when Interahamwe surrounded the church where they had taken refuge. Overall, there are about 50,000 victims of genocide buried in the complex.
Inside these buildings, there are about 1,200 mummified bodies. A monstrous reminder of the slaughter. Of course, this in itself is terrifying. However, the worst and most vividly imaginative place in the former Murambi school is the classrooms, where mummified human bodies are displayed on tables.
The executioners used the lime to stop the stench of decomposing bodies. There are several classrooms, each containing dozens of bodies. The sight is gruesome – dried, white remains of men, women, and children frozen in positions in which these people met a cruel death. The smell of carcasses and lime mix in the classrooms. It's hard to forget.
During the hour-long walk, you are accompanied by a guide. Taking photos outside is allowed, but photographing the bodies is prohibited. Admission to the Murambi Genocide Memorial is free, but you can leave a voluntary donation.
I warn you, this place is not for everyone.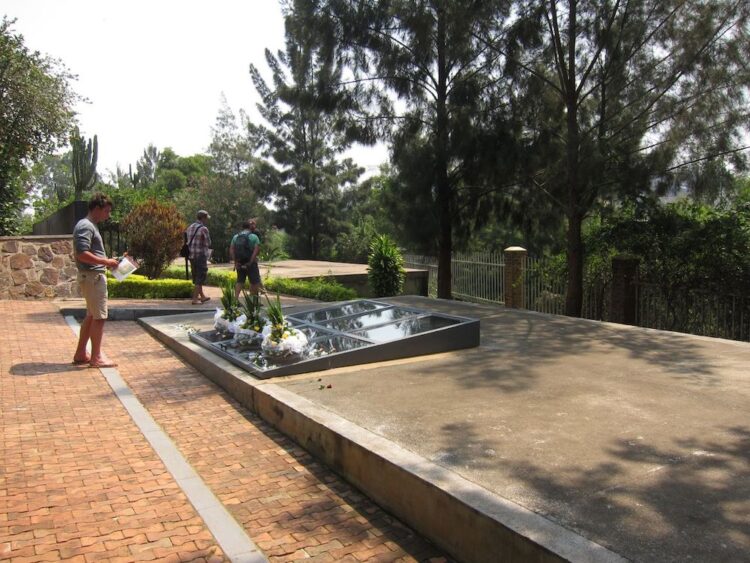 Summary
Rwanda is a relatively small country, but it offers a wide variety of activities. From visiting traditional villages and admiring cows with horns to trekking gorillas and exploring the Murambi Genocide Memorial, there is something for everyone in Rwanda. Prices vary depending on the activity, but they can be quite affordable if you plan ahead.
Author's bio
Michal Jonca is passionate about trail running and travel experiences. He spent the last 2.5 months in East Africa. Michal is a Travel Leader at Solisci Adventure Club and the Community Manager at Passport Photo Online. He also writes a travel blog.
Currently, he is preparing for his workation to Armenia and Scotland.