Brrr, it's getting cold outside! The temperatures are dropping, the days are getting shorter, and keeping warm inside the house has become a top priority. But fortunately for travelers who are seeking a winter vacation, there are destinations where temperatures are well above freezing. 
So, where can you go? Well, there are five continents to choose from that can easily fulfill the two essential components of a good winter getaway: sun and beautiful beaches. Here are a few of the best places to lay out while winter's cold passes.
Florida, USA
With Christmas and New Year out of the way, along with a bevy of expenses from presents and partying, finding somewhere affordable closer to home may take your fancy. So, heading somewhere within the USA is one of your best bets. Think of sunshine and the first state to come to mind is the Sunshine State, Florida. It does enjoy a large influx of visitors during the winter months. There's Miami's South Beach and its high-energy nightlife, while West Palm Beach, Fort Lauderdale, and Key West, all of which are great for relaxation with a variety of hotel accommodations, can suit any pocket size.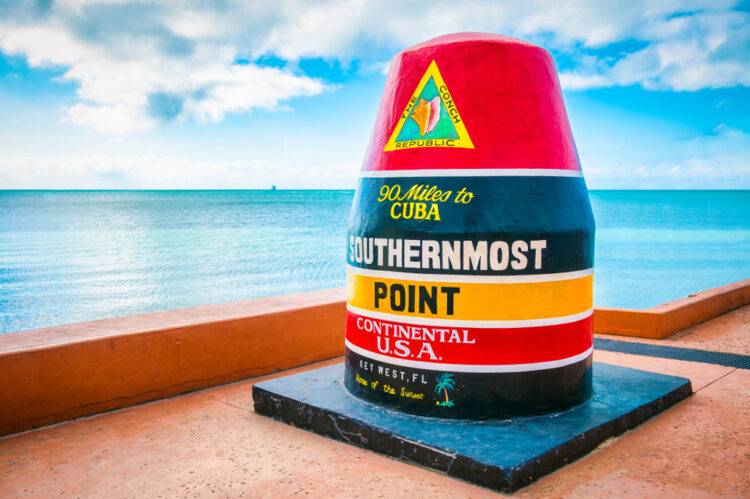 Mexico
Mexico offers color, culture, warmth, and stunning beach resorts for a great winter sun option. Visit Mexico's popular beach resort, Puerto Vallarta, which offers crystal blue water alongside miles of pristine beaches. Visit Los Cabos, which offers romantic sunsets that radiate the sky, and the fantastic whale-watching tours in Todos Santos. There's always the party town of Acapulco or the ancient Mayan ruins of Rivera Maya located on the Yucatán Peninsula.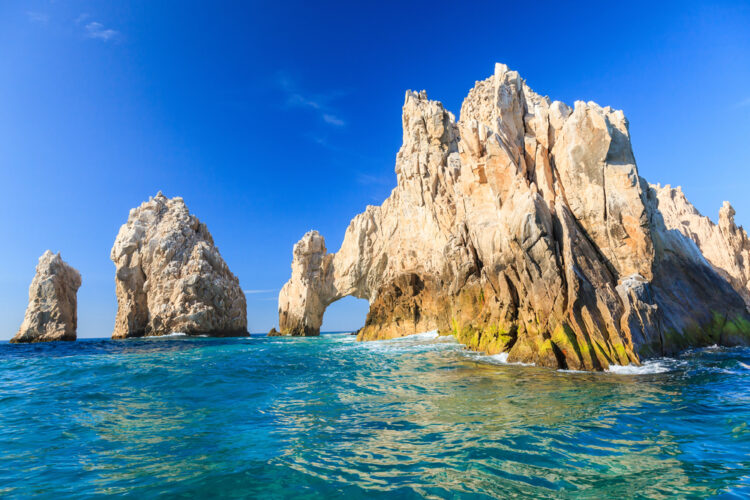 The Caribbean
Of course, the tropical islands of the Caribbean always conjure up the ideal imagery of long-deserted beaches and relaxing in a swinging hammock under the glorious sun. With more than 7,000 islands to choose from, you may select to visit the Dominican Republic, which has 3.6 million yearly unique visitors. To experience fewer tourists, you may also choose the lesser-known islands of Grenada, Anguilla, or Bequia. The Caribbean booms in the winter, with planeloads of visitors arriving from around the globe. The typically warm temperatures, Caribbean cuisine, and picture-postcard beaches lure many. Finding out which island to visit takes a bit of research as there are many choices, so look early and book early for the optimal winter sun break.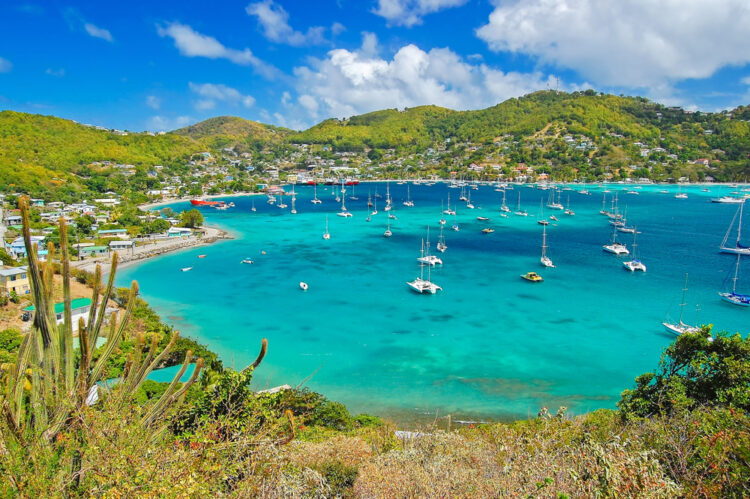 Gold Coast, Australia
Sun, surf, and sand never look as good as on Australia's Gold Coast. It is made up of 35 beaches and attracts more than 400 million visitors a year. Remember that Australia experiences summer in December and January, so temperatures can soar. Surfer's Coast is one of the most popular beaches, offering volleyball, sunbathing, and it is a surfer's paradise with ideal conditions to catch a wave. There is also a beachfront market three days a week where visitors can stroll through the 120 market stalls featuring handicrafts, jewelry, and a host of other souvenirs. Broadbeach, or "Broadie" to the locals, is a chic area on the coast, arrayed with stylish cafes and shops. The Gold Coast is described as a playground for fun thanks to its plethora of adventurous activities, from swimming with the turtles at Mon Repos, which is home to the largest concentration of nesting marine turtles on the eastern Australian mainland.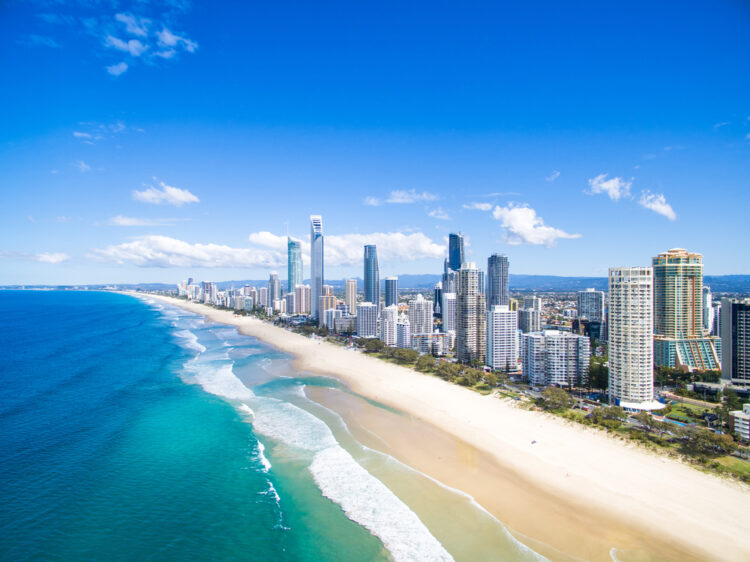 Dubai
For those searching for a beach where there are interesting things to do, unique people to meet, and unique activities in which to participate, Dubai is for you. The beaches are busy most of the time with people swimming, eating, and jogging. There is an abundance of high-end accommodations to choose near the amazing shopping malls. It is considered a world-class luxury destination. Some beaches are free to enter, while others have a small entrance fee. Women are allowed to wear bikinis and full suits, but there is no nude bathing. The most popular beach is Jumeirah Beach, with restaurants, splash pools for kids, an open-air cinema, and stunning sand sculptures. The Al Mamzar Beach Park has a number of playgrounds, picnic, and BBQ areas, and Jebel Ali Beach, also known as Kite Beach, is famous for the number of kite surfers that frequent the area.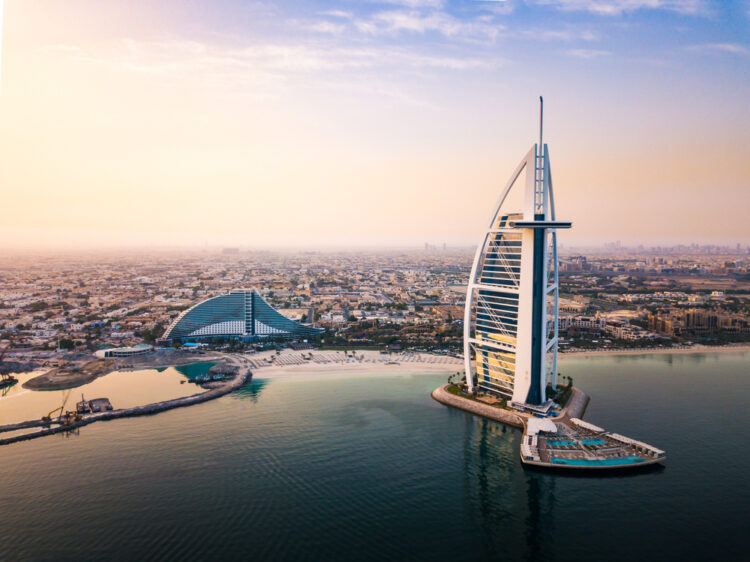 Thailand
Located in Southeast Asia, Thailand is known as the Land of Smiles. The island of Phuket has one of the largest beaches in Thailand. You simply must visit Hua Hin Beach, which offers a long shore that runs aside the Gulf of Thailand. It is a family-friendly beach that is popular with tourists. The tropical surroundings, cosine, and culture all contribute to a memorable vacation. The southern province of Phuket offers the limestone scenery of Phang Nga Bay, which boasts of being a James Bond movie filming site. A visit to Phi Phi Island reveals alluring white sands, crystal clear waters, and contrasting cliffs. Maya Bay, made famous by the movie "The Beach," has reopened with new sustainability goals after being closed for more than three years to allow the marine ecosystem to recover. The capital city of Bangkok is vibrant and exciting, offering top-class restaurants, markets, and magnificent Buddhist temples and palaces. In the north, Chaing Mai still offers up its mystique.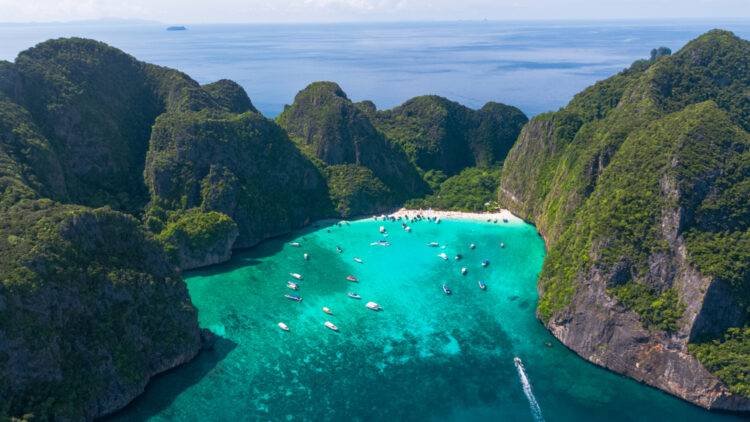 When the weather starts turning cold this year, head inside and look for somewhere to take your winter sun break. You'll enjoy the thrills of adventure or the tranquility of a soothing beach trip without having to look for yet another blanket!