Turkey
Copyright: Viacheslav Lopatin/Shutterstock.com
Turkey
Historically positioned at the junction of East and West, Turkey is so much more than its vacationer-beloved Turquoise Coast: it is an aromatic glass of hot Turkish tea in Istanbul, overlooking the Bosporus; a dip into the thermal waters of dazzling white-and-blue Pamukkale; a soar over Cappadocia's puzzling "fairy chimneys"; a journey into the past via historic ruins of once-mighty Ephesus with its Temple of Artemis, one of the Seven Wonders of the Ancient World.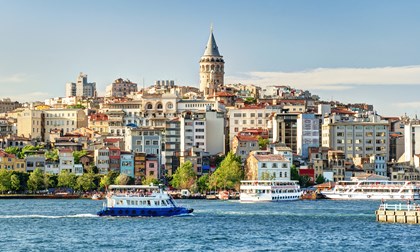 Copyright: Viacheslav Lopatin/Shutterstock.com
It's easy to lose yourself In Istanbul's grandiose history, but modern Istanbul is a simmering metropolis, well worth a visit in its own right. The shopping is world-class and the nightlife pulsates around not one but several districts. Even though Istanbul is no longer the capital, it's still the country's business and cultural centre, still, the city where new trends are created.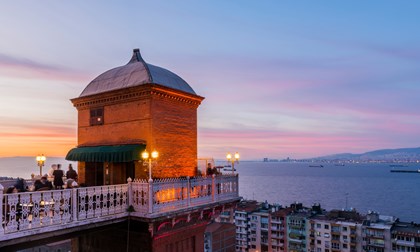 Copyright: Resul Muslu/Shutterstock.com
"The beautiful city", as it is known in Turkey, Izmir welcomes the visitor with a demonstration of warmth and friendliness worthy of the renowned Turkish hospitality. A city of contrasts, Izmir offers the best of both modern and ancient worlds: steeped in history, while at the same time a cosmopolitan and vibrant city. With warm summers and mild winters, Izmir is a year-round destination.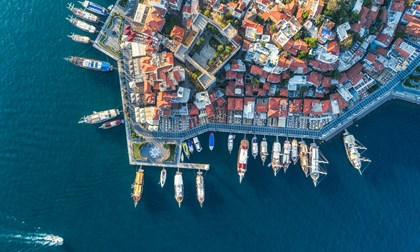 Copyright: Denis Belitsky/Shutterstock.com
Nestled in a picturesque bay boasting crystal-clear waters, Marmaris is where the Mediterranean meets the Aegean Sea. Towering over the horizon are the aromatic pine forests that grace the mountain peaks. With its idyllic beaches, Marmaris makes for an ideal spot to unwind and soak up the sun. Visitors can indulge in a plethora of activities and sights, ensuring a fun-filled vacation.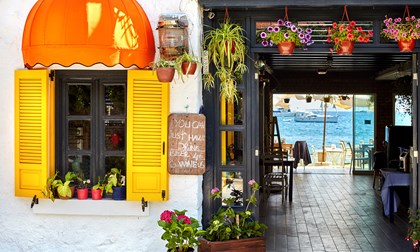 Copyright: Pikoso.kz/Shutterstock.com
A charm lies in its picturesque crescents and white-washed houses – the port city of Bodrum is a year-round travel resort. Nestled in the Western coast of Turkey, on a peninsula, it has developed into "Turkey's St. Tropez", fully living up to the name. Bodrum is significantly more than just sun, sand and sea, and today the town is one of the most important centres of trade, art and entertainment. This charming coastal town is a perfect example of traditional and modern life going along hand in hand in perfect harmony.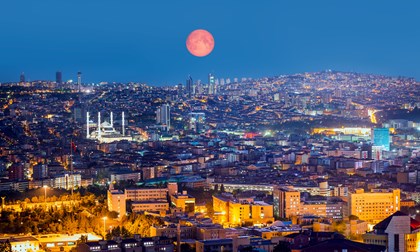 Copyright: muratart / Shutterstock.com
The heart of the Turkish Republic, Ankara, is the second largest city of Turkey after Istanbul. The city lies on the border where east between west. The European and Middle Eastern cultures merged and coloured the city's architecture, food, wine, nightlife, fashion and arts. Drop the anchor in Ankara, as its name suggests, cross the border between tradition and modernity.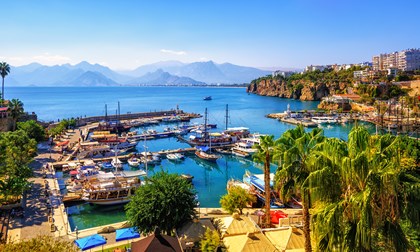 Copyright: Boris Stroujko/Shutterstock.com
A gem of the Turkish Riviera, Antalya is a vibrant city that doubles as a paradise for vacationing families from all over Europe. The coast is sprinkled with enticing beaches, a myriad of budget-friendly and upscale hotels, and restaurants aplenty. And for those wanting a break from the all-inclusive poolside days, a wealth of intriguing ancient sites awaits nearby.