Switzerland
Copyright: G.PAGOMENOS/Shutterstock.com
Switzerland
Switzerland is a country of still lakes, rolling hills and snowy mountainous landscapes. Located at the crossroads between Eastern and Western Europe, it also separates Germany from Italy, serving as the gateway to Southern Europe from the northern half of the continent. With speakers of French, German, Italian and Romansh, Switzerland is all the best of four cultures jammed into one. The town of Basel, on the German border, is the 'pocket-sized metropolis' of Switzerland, complete with stylish architecture, compelling museums and a rich historical city centre. The chic city of Geneva, on the other hand, is almost entirely surrounded by French land. Nestled in cozily around the shores of Lake Geneva, or Lac Léman, the city is elegant and luxurious, as well as vibrant and energetic. Back in the German speaking part of the country you'll find Zürich. Here you can head down Bahnhofstrasse, a street famous for its shopping destinations, enjoy the burgeoning gastronomical scene or take a trip to the cascading Rhine Falls. Then take a break from the city streets and make your way up to Klosters, a snowy haven for lovers of nature and winter sports. Try out your skiing, go tobogganing or wind down at the Engadin Baths in the town of Scuol.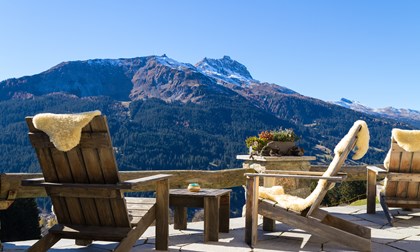 Copyright: G.PAGOMENOS/Shutterstock.com
Klosters-Serneus offers snow-capped mountains, bright blue skies, and crisp fresh air, along with a peaceful and scenic getaway from the buzz of city life. With the various activities on offer such as horse-drawn sleigh rides, snowboarding, curling, ice hockey, ice skating, paragliding, an 8.5 km sledding route and top-class restaurants, you will be hard pushed to run out of things to do amidst the breathtaking Swiss scenery.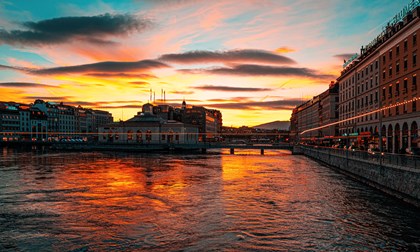 Copyright: Dino Sabic/unsplash
Like a sparkling jewel nestled on the shores of Lac Léman (Lake Geneva) and surrounded by the Alps and Jura mountains, with views of Mont Blanc, Geneva is a city that exudes luxury, quality, elegance and a cosmopolitan lifestyle. A global hub for diplomacy and banking, the buzzes with people from all corners of the world. Geneva boasts excellent restaurants, exclusive shops, beautiful parks, vibrant cultural life and outstanding museums. Due to its compact geography, you can easily see all the highlights on foot. Fast and efficient public transportation makes day trips from Geneva a delight, too.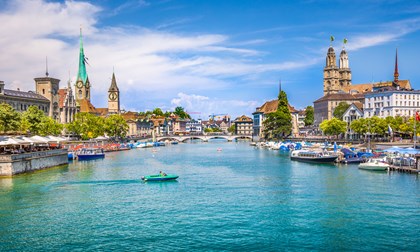 Copyright: canadastock/Shutterstock.com
Zürich is distinguished by its unparalleled selection of stores lining the world-famous shopping mile, the Bahnhofstrasse, not to mention its broad choice of leisure activities. Numerous gastronomic establishments in the surrounding region pamper food lovers with all manner of culinary delights. Almost 500 bars and clubs provide a wide variety of entertainment. Zürich is also the ideal departure point for all kinds of excursions, such as to the Rhine Falls or the chocolate factory.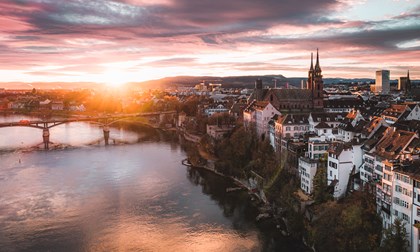 Copyright: Basel Tourismus
Basel is a place of exciting contrasts. Contrasts such as masterpieces of contemporary architecture set against the well-preserved Old Town or the wonderful harmony between the city's cosmopolitan flair and vibrant traditions. And although classical modernism and street art may seem like they are worlds apart, both have a prominent place in Basel. We are in flux, constantly reshaping ourselves. So every time you come to Basel, you will discover something new.