South Africa
Copyright: Keenan Constance/Unsplash.com
South Africa
You'd be hard pressed to find a better value vacation destination than South Africa, especially one with as developed and sophisticated a tourist industry. Thriving tourist facilities offer luxury and adventure in equal measure, from dynamic cities like Cape Town and Johannesburg, to natural wonders in the Drakensberg Mountains, to wildlife encounters in countless game parks. The Zeitz Museum of Contemporary African Art (MOCAA), pegged to become one of the world's finest, is just the newest example of the fine cultural offerings in South Africa. Add to that the world-renowned wine production and daring cuisine to complete one of the world's most thrilling destinations.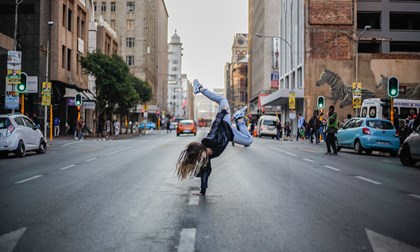 Copyright: Keenan Constance/Unsplash.com
Vibrant, ever-changing, multi-faceted Johannesburg flings contrast at you from every angle. Trees line streets where houses hide their manicured gardens and pristine blue swimming pools behind high white walls, miles of shacks tell of the effects of the apartheid years – still to be overcome. The air of Africa's most dynamic city vibrates with music and buzzes with business while its stylish restaurants, elegant shops, art galleries, and theatres delight the international visitor.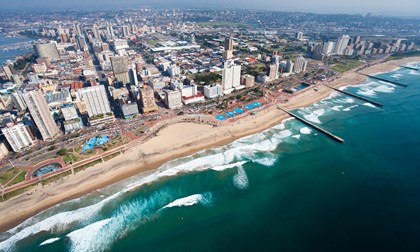 Copyright: michaeljung/Shutterstock.com
South African Durban has to be one of the continent's most appealing cities, especially after the 2010 World Cup breathed new life into the area by revamping the waterfront; the splendid Moses Mabhida Stadium remains one of Durban's primary attractions to date. Durban moves to the beat of gqom, its own home-grown music genre, which is slowly making its way onto global charts from South Africa's sunny, tropical melting pot of eclectic cultural influences.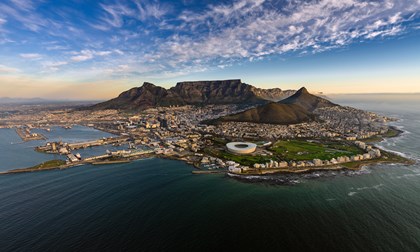 Copyright: Alexcpt_photography/Shutterstock.com
Overlooked by spectacular heights of Table Mountain and surrounded by stunning beaches, lush farmland, and superb vineyards, Cape Town has established itself as South Africa's cultural capital and one of the most vibrant cities on the continent. This is where African, European, and Asian cultures meet in a multi-ethnic rainbow reflected in its music, architecture, visual arts, as well as in its amazing choice of cuisines. Cape Town is great for partying as well, with a year-round calendar of festivals, parades, and world-class sporting events.