New Zealand
Copyright: YIUCHEUNG/Shutterstock.com
New Zealand
The birthplace of the bungee jump is no stranger to pushing the envelope when it comes to adventure, even going so far as to be dubbed the "world capital of adventure". But New Zealand is a country that everyone can enjoy at their own pace, where adrenaline-junkies can push their heart rates to the limit, where those who prefer a more leisurely experience can find tranquillity in the country's breath-taking natural surroundings, and where urbanites can indulge in the sophisticated dining, lively pub culture and thriving art scenes of some of the world's most pleasant cities, like Auckland and Queenstown.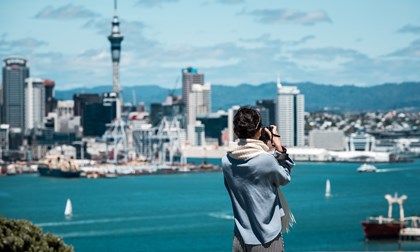 Copyright: YIUCHEUNG/Shutterstock.com
The majestic "City of Sails" is surrounded by water, which defines its sparkling appeal. The magnificent harbour is reminiscent of other famous waterside cities, but with its own unique charm. Auckland has a rich maritime history, shaping its identity as a seafaring city. Auckland is relatively small geographically, which makes it a pleasure to explore on foot and with its dynamic population the city has more of a cosmopolitan, sophisticated feel to it and with an easy, friendly atmosphere.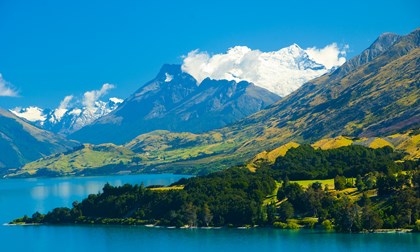 Copyright: Krishna.Wu/Shutterstock.com
Queenstown, the self-proclaimed 'world's capital of adventures', has, without a doubt, earned this title. The birthplace of bungee jumping, and home to all manner of adrenaline pumping activities, from luge and jet-boating to canyon swinging, attracts thousands of adventure lovers every year. Set on the edge of the giant Lake Wakatipu, in the Otago region, this intimate town transforms itself into a buzzing ski resort during winter, thanks to its two appealing ski-fields that suit sport lovers of any abilities.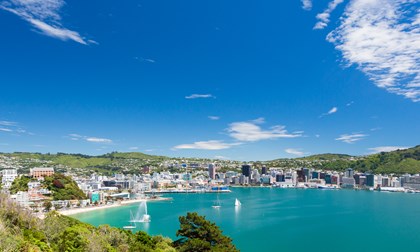 Copyright: Martin Dworschak/Shutterstock.com
The capital city of New Zealand rests between rolling hills and a rugged coastline on the southern tip of the North Island. As well as offering some of the best urban views in the country, the city is popular for its arts and culture. Wellington is home to the National Museum (Te Papa), the national opera and ballet companies, and is the heart of the nation's film and fashion scenes. With more restaurants and cafés per head than New York, Wellington also offers a unique gastronomic experience.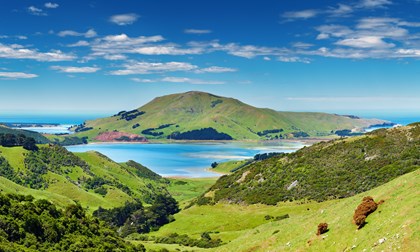 Copyright: Pichugin Dmitry / Shutterstock.com
Dunedin, on the rugged east coast of New Zealand's South Island, is a city of style and creativity. Officially founded in 1848 by the Free Church of Scotland, it's home to twenty five thousand students at the University of Otago, who mingle with the town's landed gentry to create an eclectic destination that enthralls all who pass through. Surrounded by a deep blue harbour on one side and rolling misty hills on the other, Dunedin's lush green dales and old world architecture pay tribute to the city's Scottish heritage.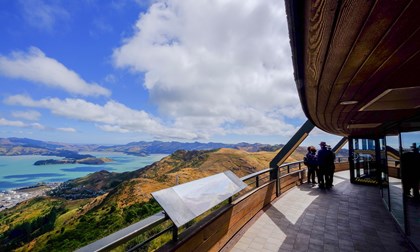 Copyright: Azami Adiputera/Shutterstock.com
Christchurch, located in the province (region) of Canterbury, is the largest city on the South Island, yet remains a friendly and welcoming city compact enough to easily explore on foot or bicycle, all within arm's reach from stunning nature. Following the 2010-2011 earthquakes, Christchurch has re-emerged as a lively, ever-changing city and is doing better than ever. A unique destination where creativity and innovation flow and where the hospitality and arts scenes have really taken off.