Ireland
Copyright: Monkey Business Images/Shutterstock.com
Ireland
Centuries of ancient stories surround the third largest island of Europe, Ireland. Historic mementos can be found everywhere, from prehistoric monuments to castles, ruins and the cities of Belfast and Dublin that are steeped in history. Ireland's landscape offers a diversity that is matched by no other: from green rolling hills to majestic mountains and a dramatic coastline, this island has it all. If you are lucky, you might even be able to catch some Northern Lights in the Northern Headlands. Head down to a pub and enjoy a cold beer with the locals, as there is no better way to get to know the true soul of Ireland than a chat with its inhabitants.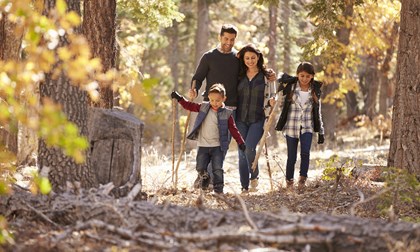 Copyright: Monkey Business Images/Shutterstock.com
The Lakelands is a region consisting of 12 counties--Monaghan, Cavan, Leitrim, Longford, Roscommon, Westmeath, Offaly, Tipperary, Galway, Clare, Limerick, and Kerry--connected by approx. 380km of River Shannon.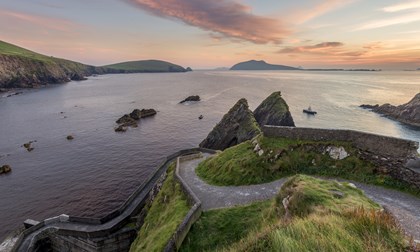 Copyright: Greg Fellmann/Shutterstock.com
Otherworldly landscapes and a strong sense of tradition — it's no wonder these islands have inspired so much folklore. Dotted with remnants of prehistoric, early Christian, Viking, and medieval settlements, these lands are steeped in tradition and are often Irish-speaking. Daring adventurers won't be bored as many of the islands offer unique diving or water sports experiences. A remote island escape is often accessible by bridge, tidal causeway, or a short ferry journey.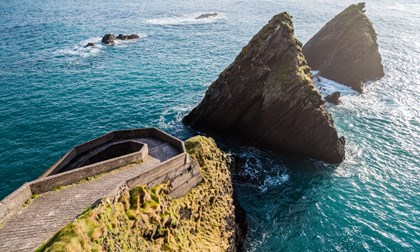 Copyright: Balky79/Shutterstock.com
The ancient Kingdom of Kerry lies on the very edge of Europe - once believed to be the edge of the world. Secluded from the hustle and bustle of city life, this remote location showcases lively towns with a rich cultural heritage and boasts breathtaking coastal landscapes, making it a truly exceptional destination.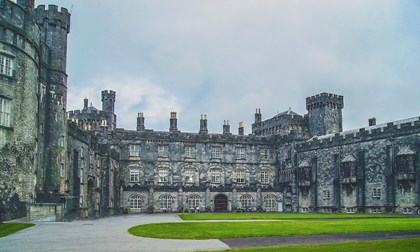 Copyright: K. Mitch Hodge/Unsplash
Kilkenny is a stunning, historic city where the past and present blend seamlessly in an unspoiled setting. It has managed to protect its precious heritage whilst evolving as one of Ireland's liveliest small cities. Kilkenny boasts narrow alleyways, charming side streets, and well-preserved structures, along with a reputation for exceptional dining, shopping, entertainment, and accommodations.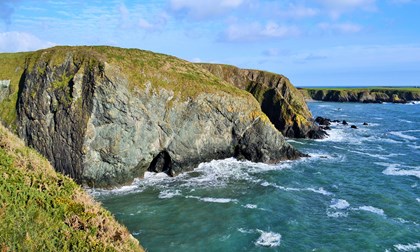 Copyright: travelamos/Shutterstock.com
Waterford, the oldest city in Ireland, is the perfect blend of ancient and modern. Gourmet restaurants and traditional pubs co-exist with medieval city walls, quaint cobbled streets, and historic buildings still standing proud after more than a thousand years. As you leave the medieval strongholds behind, you will find yourself lost in the beauty of Wild Atlantic Way scenery.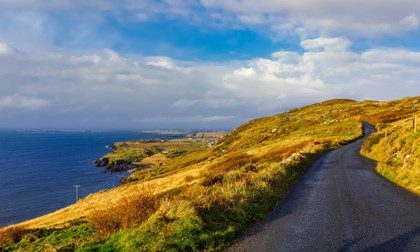 Copyright: Dawid K Photography/Shutterstock.com
The Wild Atlantic Way is the world's longest and arguably most spectacular coastal driving route. Follow the rugged, winding coast line to discover otherworldly landscapes; coves and islands, beaches and bays, cliffs and villages. Get lost in the wilderness and raw beauty of this unique place. To make the most of your epic journey, follow our 30 point route beginning in the northernmost point of Ireland--Malin Head, Donegal--heading south through Mayo, Galway, Clare, and Kerry to Ireland's most southerly point: Mizen Head, Cork.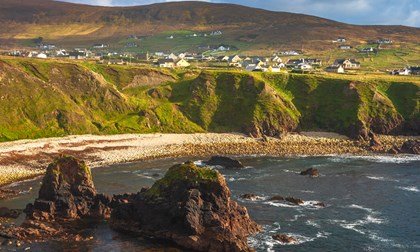 Copyright: Monicami/Shutterstock.com
Breathe in the ocean air as you embark on a journey along emerald scenery and rugged limestone cliffs. Donegal's windswept coastal landscape is a treasure trove for all those interested in history. The region is known for producing the finest of traditional tweed garments, as well as a few mythic tales. Wash it all down with a creamy Guinness and experience and sublime marine cuisine.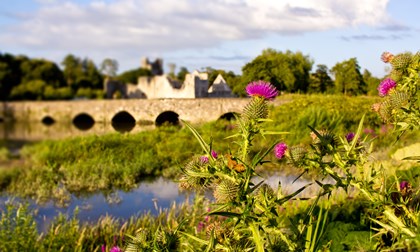 Copyright: Rrrainbow/Shutterstock.com
Limerick, located on the banks of the River Shannon, holds the distinction of being Ireland's first-ever City of Culture. The city, famously remembered as the setting for Frank McCourt's "Angela's Ashes", boasts a dynamic blend of art galleries amidst its charmingly decrepit Georgian architecture. Known for its strong rugby culture, Limerick also has a thriving street art community, a bustling festival calendar, and the Milk Market that serves as a hub for food lovers.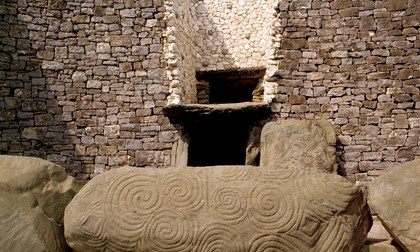 Copyright: Fáilte Ireland
The counties of Kildare, Laois, Louth, Meath and Wicklow that surround Ireland's capital city are packed with beautiful heritage sites, welcoming towns and activities. With glistening lakes, tranquil rivers, authentic rural life, scenic pastureland, rolling hills and forest parks, this area is a haven for outdoors enthusiasts with cycling, watersports, walking, angling, golfing, horseriding and cruising all in plentiful supply.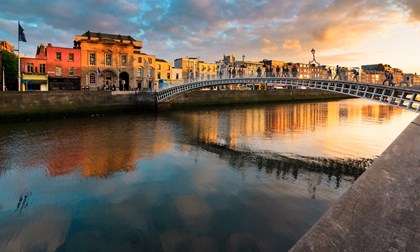 Copyright: POM POM/Shutterstock.com
Dublin is a cultural capital with a rich history. Natives abroad yearn for the pubs and the humour (or "craic") which teem in this ever-growing city. A fascinating place with incredible beautifully preserved mansions and castles, meticulously curated museums, churches, cathedrals, and parks, the city has one foot in the past and an eye on the future.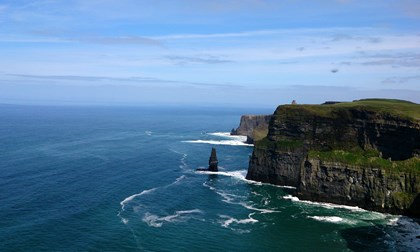 Copyright: Pratheesh/Pixabay
Dramatic, haunting, and utterly wild, Galway entices with its rich history, bohemian atmosphere, and sublime landscapes. Here, rugged cliffs and craggy countryside meet lively streets with colourful facades, echoing pubs filled with authentic Irish music, a thriving arts scene, and warm-hearted locals. In Galway, tradition, creativity, and hospitality seamlessly intertwine, creating a unique and vibrant destination that leaves a lasting impression on all who experience its wonders.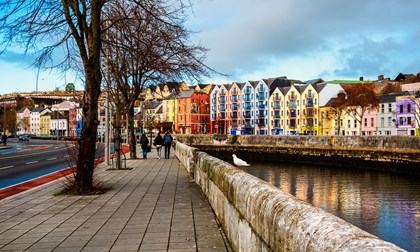 Copyright: Madrugada Verde/Shutterstock.com
Welcome to the "People's Republic of Cork" — Ireland's southernmost city. A spirited, independent place with cosmopolitan and creative vibes. An ancient maritime port, Cork has spent centuries trading with –— and being influenced by — the wider world. Whatever time of the year you visit, you are guaranteed fun and craic.