Iraq
Copyright: marc152df/Shutterstock.com
Iraq
As normalcy begins to timidly permeate the daily goings-on of Baghdad, the ravaged Iraqi capital, it seems too soon still to speak of the region as a travel destination – a profound shame, for these lands are no less than the cradle of civilization itself. Ancient Babylon and Assyria take root here, to which the remnants of Assyrian Ashur, Parthian Hatra and capital Ctesiphon, and the Sumerian city of Ur serve as testament. While the country's central and southern parts go on being overwhelmingly off-limits, the north, taken over by the autonomous Iraqi Kurdistan, boasts surprising many attractions and is relatively secure, safeguarded by its own army and strict border checks, putting the minds of visiting adventurers and volunteers at ease.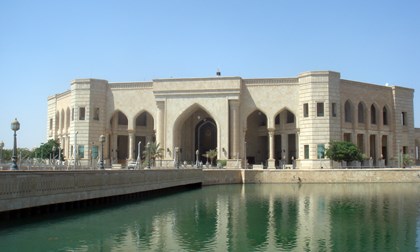 Copyright: marc152df/Shutterstock.com
Baghdad remains a vibrant and colorful city, despite the hardships of recent times. The locals have refused to give in to the conflicts and violence and do everything in their power to make sure their beloved city remains bustling with life, courage, personality and optimism. With all this in mind, risks and dangers remain ever-present, and leisure travel is highly advised against by most world governments for the time being.