Iceland
Copyright: Boyloso/Shutterstock.com
Iceland
Iceland's unique geological conditions grant it a rugged and otherworldly beauty unlike anywhere else on the planet. A hotspot for volcanic activity, it is a true land of ice and fire, with stark landscapes that hide geothermal hot springs, massive, slow-moving glaciers and gushing geysers, all made even more impressive when seen in the light of the midnight sun or the mesmerizing aurora borealis. Iceland's natural splendour is matched by the warmth of its small but charming population, whose cultural hyperactivity fills the country with hauntingly beautiful music, stunning art and an enthusiastic and optimistic approach to life.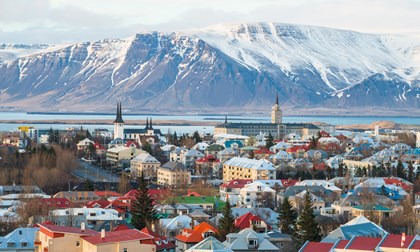 Copyright: Boyloso/Shutterstock.com
Visitors to Reykjavík are thrilled by the pure energy at the heart of Iceland's capital city: be it from the boiling thermal springs, the natural green energy, or the lively cultural scene and fun-filled nightlife. The world's northernmost capital, it's framed by the majestic Mount Esja, which keeps a watchful eye on the city, and the blue waters of Faxaflói Bay. On a sunny day, the mystical Snæfellsjökull glacier appears crystal-like on the western horizon, while mountainous moonscapes spread to the southeast.