Gambia
Copyright: Damian Pankowiec/Shutterstock.com
Gambia
The smallest country in mainland Africa, The Gambia appears as a mere squiggly line on the world map – insulated entirely by surrounding Senegal – but reveals so much more to those who zoom in. It's a true natural playground inhabited by all manner of animals – primates, hippos, crocodiles and birds – including abundant indigenous species. Cruise down the Gambia River, spending a night or two in eco-lodges along the route, or stay closer to the coast, taking advantage of Gambia's long stretches of sandy beach just south of the capital, Banjul.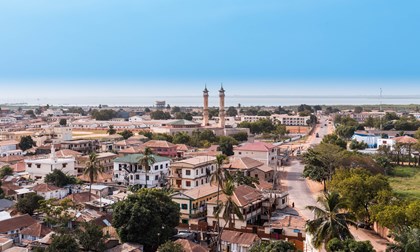 Copyright: Damian Pankowiec/Shutterstock.com
The low-rise Gambian capital might not be as advanced of a visitor hub as one would, perhaps, expect from a city of such national significance, but it certainly boasts some raw appeal contained within its pulsating and often rather hectic streets. Beyond Banjul proper lies the sprawling Serekunda — Gambia's most populous area — and the vacationer-favoured coastal settlements of Kololi, Bakau, Koto and Fajara.