Finland
Copyright: SilvanBachmann/Shutterstock.com
Finland
Finland is, quite simply, a fascinating destination, boasting pristine forest and lake country, fascinating rocky archipelago landscapes, world-class design, one of the most innovative and sophisticated food scenes in Europe, and a privileged position for those wishing to gape in awe at the Northern Lights (visible sometimes up to 200 nights per year in northern Lapland). Also known for its regular quirky events, such as the air guitar, phone-throwing and wife-carrying world championships, as well as Sauna Day (celebrated twice yearly), you never quite know what to expect in the land of a thoUSAnd lakes.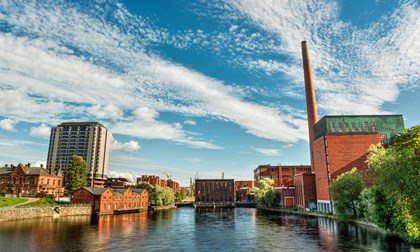 Copyright: SilvanBachmann/Shutterstock.com
Tampere, the Manchester of Finland, is an interesting melting pot where rich industrial heritage is mixed with wooden houses, homemade flavours, and cultural landmarks of the not-so-distant history. Soak up the local culture and relax in one of the plenty of saunas, the largest in number in entire Finland.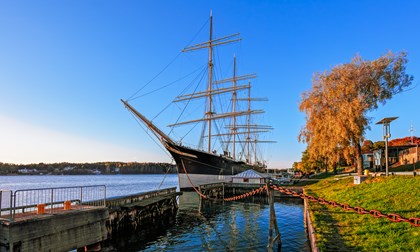 Copyright: Igor Grochev/Shutterstock.com
Six thousand and five hundred islands in the middle of the Baltic Sea. A unique destination, an island string of pearls stretching between the big cities, an archipelago between Stockholm and Turku, within easy reach from Helsinki and Tallinn. On the Åland Islands, the sea is never far away. They boast 17,000 km of shoreline, a pleasant maritime climate, and the highest number of sunshine hours in Scandinavia. Experience the charm of this island country, the red granite cliffs, nature, and tranquillity.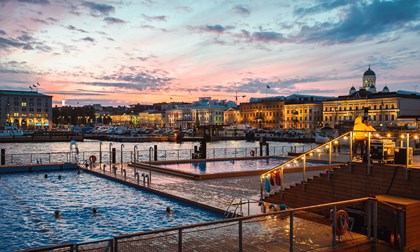 Copyright: Allas Sea Pool / Eetu Ahanen
Helsinki, the modern and cosmopolitan capital of Finland situated on the Baltic Sea, is a city with over half a million residents. Helsinki offers lots to see, do and experience year round. Discover the maritime appeal, unique design and architecture attractions, exciting food culture, great shopping opportunities and over 3,000 lively events held each year. Feel the cultural influences from both the East and West, meet the friendly locals and enjoy the slow rhythm of urban Helsinki. Explore and be inspired: www.myhelsinki.fi