Fiji
Copyright: Viktor Hejna/Shutterstock.com
Fiji
The 333 islands of Fiji are scattered over the turquoise waters of the South Pacific like jewels, offering palm-lined sandy beaches, coral reefs with clear lagoons teeming with exotic sea life, as well as rugged landscapes begging to be explored. Get to know Fiji's unique traditional village culture, some of the friendliest people you'll ever meet, and try delectable farm-to-table cuisine — Fiji has it all, and never ceases to surprise. Come here to spend some quality family time, find romance or adventure, or simply unplug and enjoy the tropical paradise vibe. Explore the ever-popular Coral Coast, the palm-fringed archipelagos of the Mamanucas and Yasawas, or discover hidden gems of the less touristy Vanua Levu and Kadavu. You'll want to come back for more!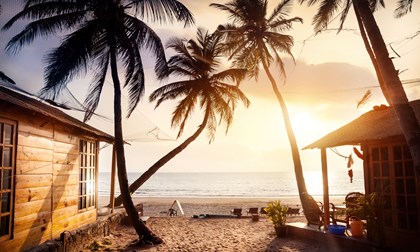 Copyright: Viktor Hejna/Shutterstock.com
"Bula!" or "Welcome!" is the greeting you will most commonly hear throughout Fiji. It comes as an unreserved invitation to enjoy the hospitality of the Fijian people. Whether staying on one of the country's numerous resort islands or exploring Fiji's towns and cities, the visitor will encounter this legendary hospitality at every turn.