Egypt
Copyright: Skreidzeleu/Shutterstock.com
Egypt
Modern Egypt is where one of history's greatest civilizations once emerged and flourished, which grand ancient monuments of today – the likes of Giza pyramids, the Great Sphinx, and the Luxor Temple – stood to witness. A cruise down the country's lifeline, the great Nile, grants access to some of Egypt's most revered archaeological treasures, while the Red Sea floor harbours incredible biodiversity, all within easy reach of holidaymakers from the eastern Riviera.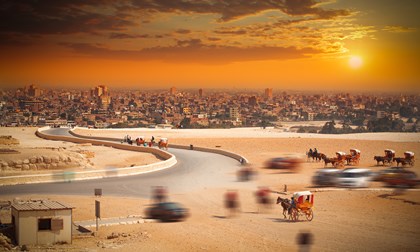 Copyright: Skreidzeleu/Shutterstock.com
Long considered to be the jewel of the orient, Cairo is an international city overflowing with an interesting mixture of different cultures. It is a city steeped in the early civilizations of the ancient pharaohs, blended with the history of Christian and Islamic cultures. It is all brought together by the modern sights and luxuries of a sophisticated and cosmopolitan city.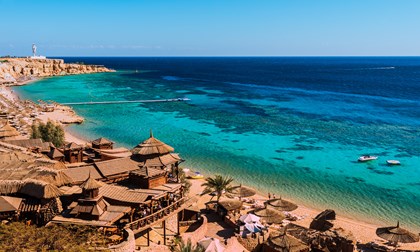 Copyright: Elena Pavlovich/Shutterstock.com
Surrounded by a crystal-clear, deep-blue sea and a breath-taking desert landscape, Sharm el-Sheikh has developed into one of the most popular holiday destinations in Egypt. Come here to relax in one of the many well-developed tourist resorts, or dive at the area's unique coral reefs. But 'Sharm' is far more than just a resort town. It is also an ideal spot to discover real Egyptian culture and to travel to the neighbouring historic sites such as the renowned Mount Sinai.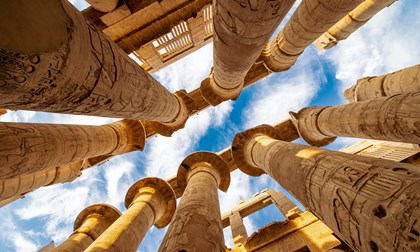 Copyright: Calin Stan/unsplash.com
Like so many of the towns and cities of Egypt, Hurghada, Luxor and Marsa Alam are living history museums. The three cities are positioned as corners of a triangle in the Eastern Desert. Hurghada, a former fishing harbour, stretches 15 miles along the waterfront and is the perfect area for water sports. Marsa Alam is found by the Red Sea coast and tourism is just starting to make an impact. The city of Luxor, with its jaw-droppingly beautiful monuments built by the hands of ancient craftsmen, lies 150 miles inland on the banks of the River Nile.