Cyprus
Copyright: Pafos Regional Board of Tourism
Cyprus
Cyprus offers a diverse landscape with sandy beaches, meadows, and valleys that are as rich as the island's culture. Learn more about the complex history of Greek Cypriot and Turkish Cypriot communities that, although significantly different in some of their beliefs, will forever be intertwined and share common values such as high regard for family and hospitality. Experience the local cuisine with its diverse meze dishes, hummus, kebabs and baklava and explore Cyprus' cycling routes, beaches, and cultural monuments.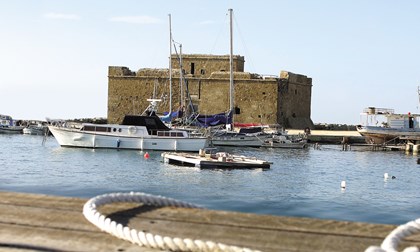 Copyright: Pafos Regional Board of Tourism
Pafos is a magical city rich with fascinating things to see and areas of exquisite natural beauty. All sorts of ancient ruins can be found here and the city is just a short journey from the untouched Akamas Peninsula, a staggering region of dramatic bays, gorges and incredible views. So what are you waiting for?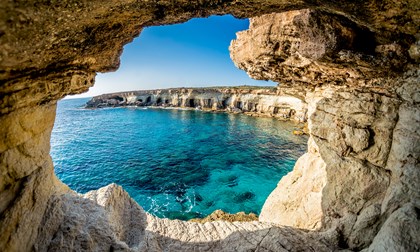 Copyright: kirill_makarov / Shutterstock.com
Once only a small fishing village, Agia Napa has become one of the world's best travel destinations, known as a cosmopolitan resort area. Located on the eastern coast of Cyprus, the town is full of history and culture, with friendly and hospitable people. Nearby, Protaras is a popular resort area with some of the world's best golden beaches, crystal clear waters and lively entertainment. Whether you are looking for fascinating history, vibrant culture and nightlife, astounding natural beauty or a relaxing beach vacation, together these areas make up one of the Mediterranean's most desirable destinations.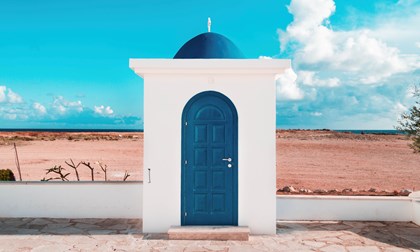 Copyright: matthew Feeney/unsplash
Clear blue waters, mild temperatures and caressing sunshine. It is easy to see how the Greek goddess of love, Aphrodite, was born from the waves lapping onto the Cypriot shore. The mythology, language, traditions and lifestyle are Greek, but the island features a beauty that is shrouded by its own, one-of-a-kind atmosphere, shaped by a structure that divides Cyprus and its capital Nicosia into the Turkish North and the Greek South. Its multi-faceted personality has an allure that attracts tons of holidaymakers.