Cuba
Copyright: Florian Wehde/unsplash
Cuba
A trip to Cuba constitutes a veritable time-warp, a journey into a postcard world of classic cars, dilapidated colonial buildings, socialist propaganda and prodigious musical flair. It is a place unlike any other in our times – for now. Changes have already come about that allow visitors to interact with locals more closely than ever by staying at family-run guesthouses and eating in private kitchens and shopping at local galleries and workshops. A long-standing cultural powerhouse on the Latin American level, Cuba is ready to explode onto the world stage.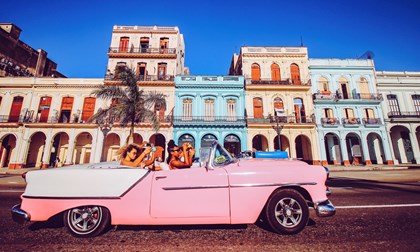 Copyright: Florian Wehde/unsplash
From a fusion of Chinese-Cuban cultures at Barrio Chino to visual arts of Museo Nacional de Bellas Artes to an awe-inspiring view at The Melia Cohiba high-rise and incredibly romantic cruise docking Sierra Maestra Terminal, Havana is topping charts just like its musical namesake (oh na-na). As you enjoy a paladar meal or two and rest against some cool, artsy wall, perhaps blue or yellow or pink, you'll be sure to have left your heart in Havana by the time you head back to East Atlanta (na-na-na).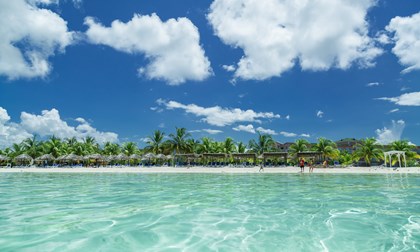 Copyright: vvital/Shutterstock.com
Cayo Coco's spectacular white sandy beaches remained untouched for centuries. Despite recent development, they still retain that same feeling, with untamed mangroves, beautiful coral reefs and colourful flocks of flamingos dotting the turquoise waters. Together with nearby Cayo Guillermo and Cayo Santa Maria, Cayo Coco has become Cuba's third most popular destination after Havana and Varadero, and it's not hard to see why.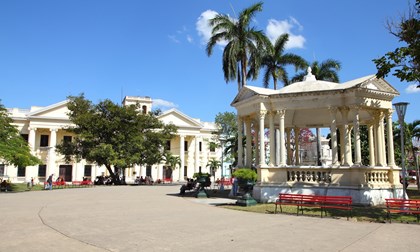 Copyright: Tupungato / Shutterstock.com
Santa Clara will forever be remembered as the site of the last battle of the Cuban Revolution, where Ernesto 'Che' Guevara led a group of rebels in a mission to derail an armoured train, resulting in the definitive defeat of the Batista regime. And though bullet holes still bear witness to the hardships of the revolution, today, Santa Clara is a youthful and ferociously creative city, whose large student population contributes to the vibrant nightlife and artistic scenes, and a forward-thinking mentality, making it a unique place in Cuba.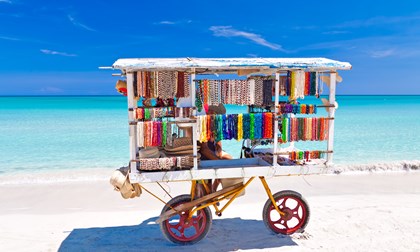 Copyright: Kamira/Shutterstock.com
Cuba's quintessential holiday destination is steadily regaining former glory, striding forward to the future where it will once again rank among the finest beach resorts in the Caribbean. Varadero is far from a synthetic vacationer theme park some hold it for - the town is home to nearly 20,000 Cubans and exudes local flavour despite being primarily known for its first-class luxury hotels.