Costa Rica
Copyright: Inspired By Maps/Shutterstock.com
Costa Rica
Since abolishing its armed forces in 1949, Costa Rica has become one of the most peaceful and prosperous countries in Central America, redirecting funds from the military to infrastructure, education, healthcare and preservation of the country's astounding natural heritage. The lush tropical forests, verdant cloud forests, active volcanoes and pristine beaches of this diminutive country are home to a wider array of biodiversity than North America and Europe combined, from sloths and howler monkeys to the dazzling colours of bird and insect life. It is no surprise that it is the continent's eco- and adventure tourism capital, with white water rafting, canopy zip-line tours, and plenty more outdoor activities to take part in. More endearing, though, is the laid-back and love-filled approach to life of the Costa Rican people, or 'Ticos', summarized in their common greeting and life philosophy: 'pura vida'.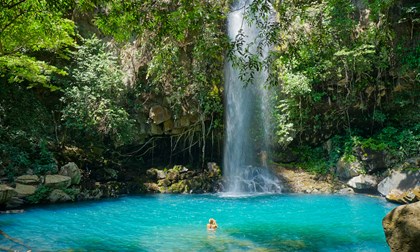 Copyright: Inspired By Maps/Shutterstock.com
Liberia, both the capital and largest city of Guanacaste province, is — despite its lower profile — the country's major centre for tourism, as well as a regional hub of Costa Rica's northwest. The town attracts visitors from all over the world thanks to its beautiful natural surroundings, interesting architectural heritage, and a rich culture.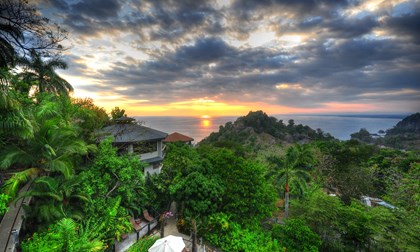 Copyright: kansasphoto/Flickr
The world bestowed a wealth of biodiversity, rainforests, waterfalls, and sublime Pacific Ocean coastlines to Quepos, Costa. Named for the native Quepoa Indians who inhabited the area in the colonial era, Quepos is quite the natural wonder. Only ten degrees north of the equator, the city provide a veritable sanctuary for outdoors enthusiasts. Quepos is known as a gateway to Manuel Antonio National Park with its mangroves, lagoons and beach-lined rainforests.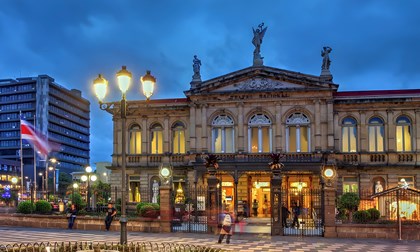 Copyright: Travel Local/CC BY 2.0/Flickr (upscaled and cropped)
Costa Rica is a unique Central American country nestled between the Pacific Ocean and the Caribbean Sea. San José, the capital, holds diverse activities for visitors and has an exciting urban life with art galleries, parks, and a vibrant nightlife scene. The country is a worldwide-renowned travel destination praised for its abundance of wildlife, rainforests, volcanoes, beaches and national parks.