Cayman Islands
Copyright: Marc Babin/unsplash
Cayman Islands
The British Overseas Territory of Cayman Islands encompasses three gorgeous islands in the western Caribbean. The biggest of the three, Grand Cayman, is known for pristine beaches and diving sights. George Town, the country's capital, is a major destination for cruise ships. You'll find countless opportunities for duty free luxury shopping here, surrounded by traditional architecture and modern treats. If shopping is not your thing, you will surely appreciate the famous Seven Mile Beach — one of the best beaches in the Caribbean. Cayman Brac is a real refuge from fast-paced city life and is a popular launch point for deep-sea fishing excursions. Little Cayman, the littlest island, is home to diverse wildlife. Make the trip to see endangered iguanas and rare seabirds with whimsical names such as red-footed boobies.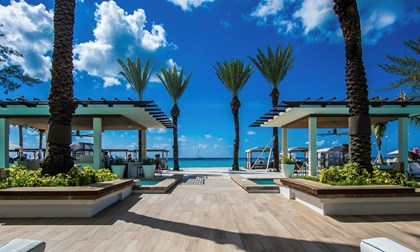 Copyright: Marc Babin/unsplash
Primarily known as a financial hub, George Town is also a prime destination for cruise ships. The capital city of the Cayman Islands is just 10 minutes away from the long crescent of the famous Seven Mile Beach with blindingly white coral sand. There is no better place to enjoy submarine and glass-bottom boat tours, try snorkelling, scuba-diving or parasailing. Get your credit card ready for some serious tax-free shopping, and don't leave without trying the remarkable sunken rum.