Brazil
Copyright: Catarina Belova/Shutterstock.com
Brazil
With 209.3 million inhabitants and an area of 8.516.00 km2 that stretches from the Amazon Basin in the north to the Iguaçu Falls in the south, Brazil is a country of superlatives. Its landscape and ecosystem are marked by a richness that is second to no other. This is one of the only countries where tropical islands and white sandy beaches neighbour on rainforest and red-rock canyons. Its incredible diversity makes Brazil the home of the largest collection of plant and animal species on the planet. Explore the lush green rainforest of the Amazon, climb the Pico da Neblina, Brazil's highest mountain, or soak up the vibrant atmosphere of one of this country's rhythm-filled metropolises.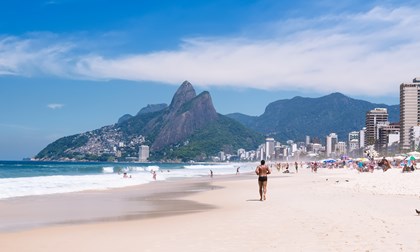 Copyright: Catarina Belova/Shutterstock.com
Rio de Janeiro — the city's name alone conjures up images of pristine beaches, lush forests, and thrilling celebrations. Sitting on top of the Corcovado Mountain, Christ the Redeemer watches over the two-faced party capital of Latin America, split between a bustling urban landscape and an outstanding natural environment. Rio is a city like no other, known worldwide for its magnificent New Year firework display on Copacabana beach, its explosive carnival, its joyful people, and its exquisite multicultural cuisine.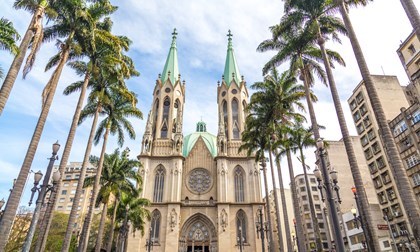 Copyright: Filipe Frazao/Shutterstock.com
"Rio is a beauty. But São Paulo, São Paulo is a city," said Marlene Dietrich about Brazil's most cosmopolitan city. São Paulo is Brazil's cultural as well as financial powerhouse, complete with a vibrant music scene, top-designer shopping, and delicious gastronomy, not to mention world-class museums and art galleries. All this is combined with the vibrant local life of Paulistanos, who will surely be easy to make friends with.