Bahrain
Copyright: Kutikan/Shutterstock.com
Bahrain
The Kingdom of Bahrain is a country in the Persian Gulf, spread over an archipelago of 33 natural islands, as well as a few artificial ones. It is considered to be the home of one of the Middle East's oldest civilisations — the Dilmun — which took its first steps over 6,000 years ago. Best visited during the cooler season, this "two seas" nation will spoil with its endless list of indoor and outdoor activities. Bahrain strikes the perfect balance between traditional and modern lifestyle, making it a worthy alternative to its flashier neighbours like Qatar and the Emirates. Spend the day exploring the age-old pearl industry, which was at its highest before 1930s. Try local variations of traditional middle easter foods like 'khubz' flatbread, falafel, a surprising sweet vermicelli and eggs combo called 'balaleet', as well as a heaping plate of 'bokhari' (grilled chicken with rice). Explore Bahrain's unique architecture: both the tall towers around the Bahrain Financial Harbour and the old, lovingly renovated traditional houses in Muharraq.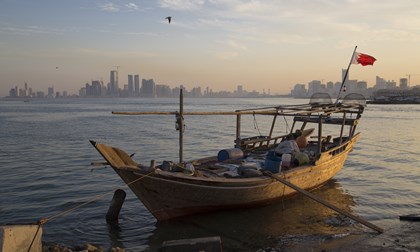 Copyright: Kutikan/Shutterstock.com
It is easy to overlook this small island-nation, having, as it does, such powerful and flashy neighbours as Qatar and the Emirates, but to ignore Bahrain would be a huge mistake. It is an emerging power in the region, with all the luxury and worldliness of a cosmopolitan destination and all the charm and personality of a small island. Add to this the growing arts scene and burgeoning international cuisine in the country, and you have the newest prime travel destination in the region, and the most socially liberal one, to boot.