Bahamas
Copyright: YoTuT/cc by 2.0/Flickr
Bahamas
Although the Bahamas are officially considered part of the Caribbean, the over 700 islands and 2400 cays are actually located in the Atlantic, between Florida and Cuba and not in the Caribbean Sea. If you visit between December and April, you will experience perfect weather conditions to explore the large array of outdoor activities. Snorkel the coral reefs, relax at the pink sandy beaches, hike in the forest or visit the historic towns. With all the islands have to offer, the paradisaical image of the Bahamas clearly matches reality.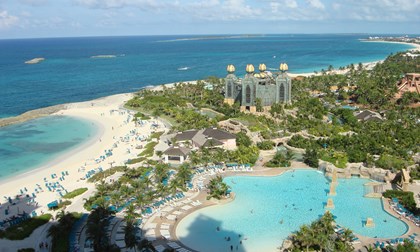 Copyright: YoTuT/cc by 2.0/Flickr
With a culture and natural landscape as vibrant as its history (it was once declared a "pirate republic" by infamous pirates Charles Vane, Calico Jack Rackham, "Blackbeard" Edward Teach, Anne Bonny, and Mary Read), Nassau is The Bahamas' crown jewel. The booming downtown makes for some wonderful on-land entertainment. The beaches are its signature attraction, however, with the likes of Cable Beach at its helm. The turquoise waters are some of the clearest on the planet with visibility of over 200 feet!